The custom ordered metal I use is pliable, but holds it's shape once adjusted. However, some individuals with arthritis may find adjusting their splint to be difficult. To adjust your splint simply follow the guides below.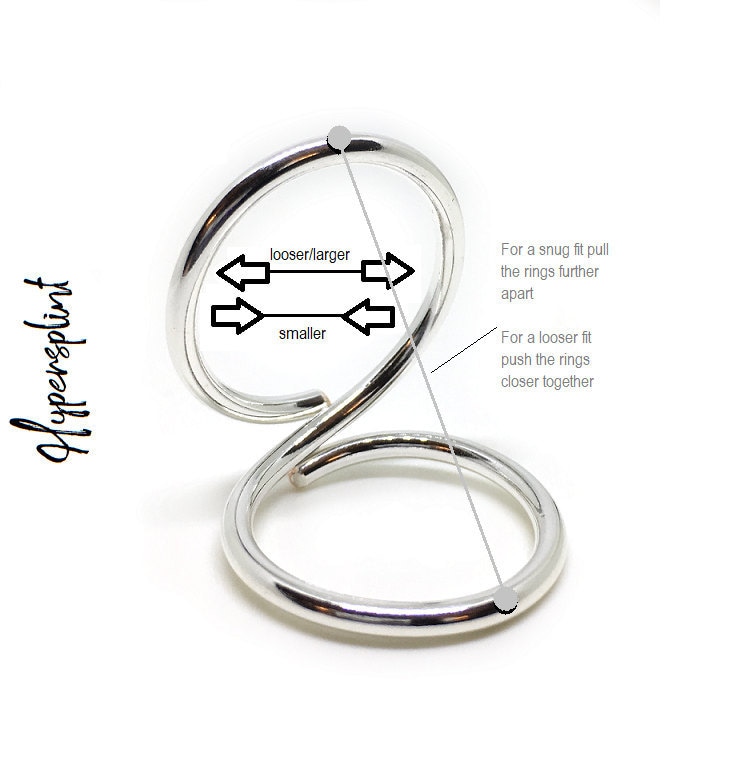 Just like an adjustable ring, squeeze the loops smaller, by as much as a ring size, if they feel too large. If they feel too small, spread them larger, by as much as a ring size.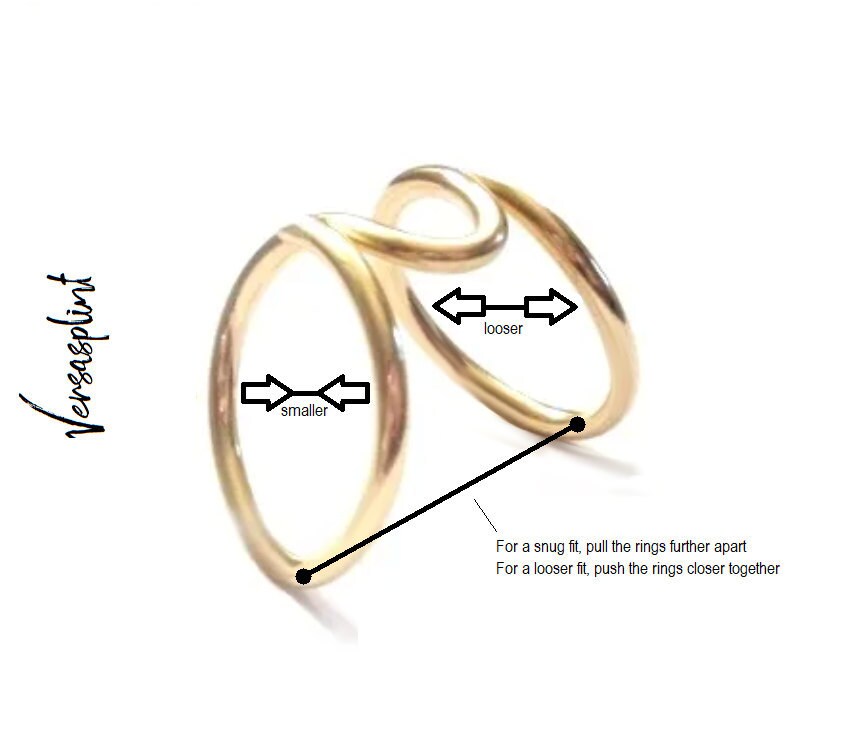 To make the splint fit more snug, pull the rings away from each other, similar to the way you would flatten the splint, just not nearly as far. This causes the entire fit to be more snug. Simply do the opposite to loosen the entire fit, push the rings closer together.